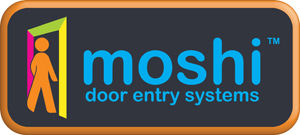 You have a duty to your colleagues and business to protect, but a the same time, not leave an important client stood at the door. We can supply and fully install a range of door answering solutions, plus internal door control solutions that means that your important visitor is take care of, whilst an unauthorised person is stopped.
Moshi Door Entry Security in London, Reading, Manchester & Nationwide
no more unauthorised entry
no more red faces, after leaving visitors waiting!
By integrating a door entry system with your phone system, a visitor can be passed directly to a staff desk phone or group. Then following credential checking the door can be released from the handset.
No more having to run to a box on the wall and if someone is away from their desk it can be passed on, until the visitor gets a reply.
We will provide a full project management, supply and installation service. From a single door entry point to a network of internal security doors which brings instant benefits, namely…
Increased Visitor/Customer care
Professionalism from Entry to Exit
H/S – with clear exit strategies
Emergency Release Mechanisms
Access Control Networks allow you to monitor and control the movement of staff and visitors through your business. By linking entry and exit points with internal security doors we can computer control and report their movements.
This has many applications, from administering flexible working to securing your premises against unauthorised entry or movement.
You can immediately authorise or block access to multiple locations as staff join or leave employment or move to different department.